Oracle and Microsoft announce multi-cloud database service • The Register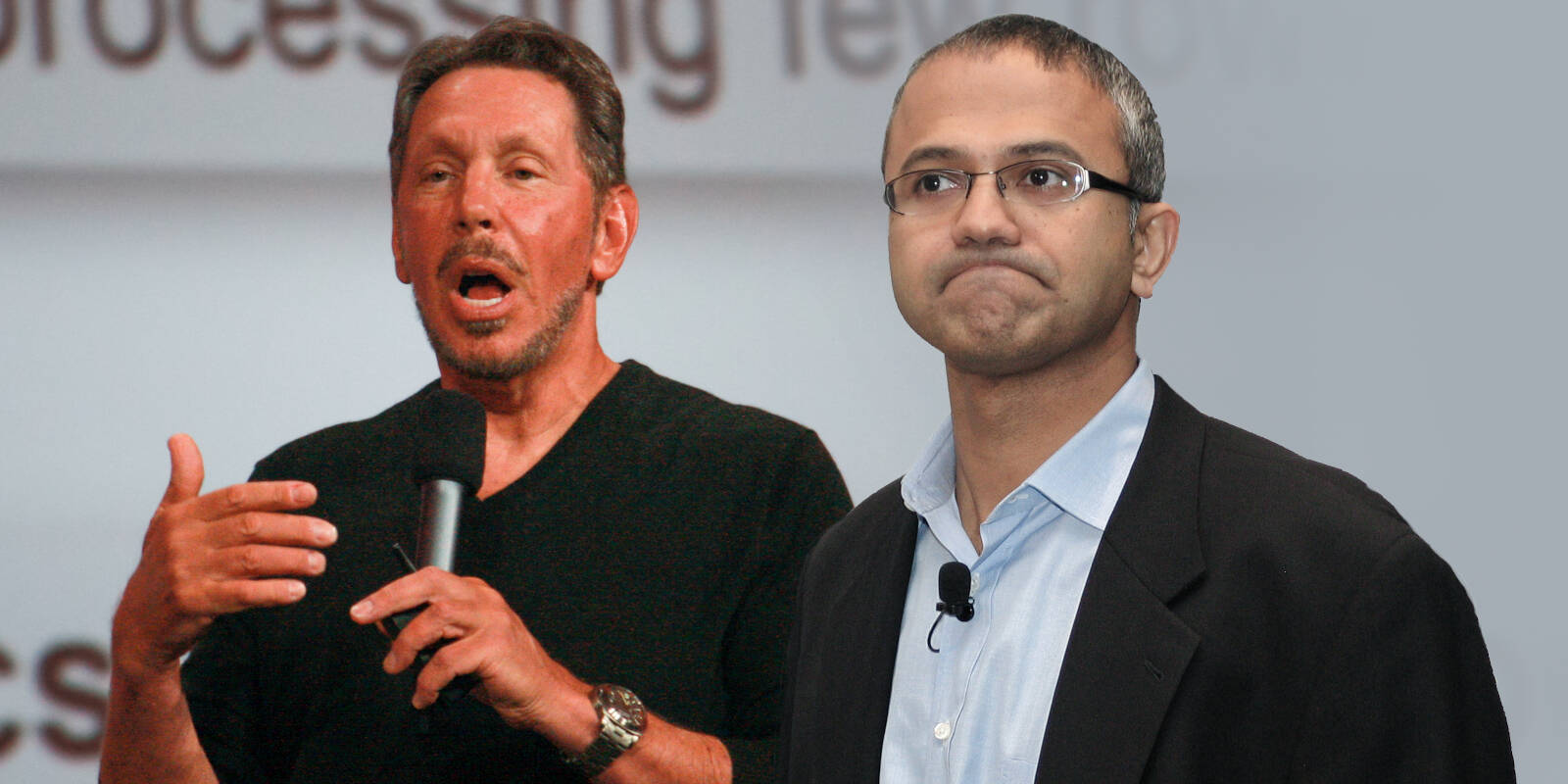 It has become a little easier to assemble databases in Oracle Cloud with workloads running in Microsoft Azure with the launch of the duo's multi-cloud database service.
The creatively named Oracle Database Service for Microsoft Azure enables customers to provision, access, and monitor Oracle-hosted database services without leaving the Azure cloud dashboard.
The launch marks the latest collaboration between Oracle, co-founded by President Larry Ellison, and Microsoft, now led by Satya Nadella; the pair of computing titans launched an interconnect service available in 11 regions in 2019, designed to make it easier for Azure customers to use Oracle's public cloud services.
"Microsoft and Oracle have a long history of working together to meet the needs of our mutual customers," Corey Sanders, Microsoft Cloud vice president for industry and global expansion, said in a statement. "This partnership is an example of how we provide choice and flexibility to customers as they digitally transform with cloud technology."
The latest service from the tech giants relies on this interconnection platform to automate the process of connecting workloads in the respective clouds in a way that avoids ingress and egress charges for data moving. between them. Instead, customers only pay for the Azure and Oracle services they consume, the companies said.
"There is a well-known myth that you can't run real applications on two clouds," said Clay Magouyrk, EVP of Oracle Cloud Infrastructure, in a statement. "There is no need for deep skills in our two platforms or complex setups – anyone can use the Azure portal to combine the power of our two clouds."
Deploying workloads across multiple clouds is not without its challenges, egress charges often serve to discourage such deployments, and network latency due to physical distance between target data centers can cause performance issues.
Oracle and Microsoft circumvent the former by allowing customers to move data between clouds at no cost. However, cloud providers are not immune to latency, and the service remains limited to 11 regions where Oracle and Azure's data centers are located nearby. However, in these places, Oracle says customers can achieve sub-two millisecond latency for workloads distributed across clouds, at least when one isn't overheating anyway.
The partnership has already attracted several high-profile customers, including AT&T, Marriott International, Veritas and Swiss testing and inspection company SGS.
As you may recall, AT&T, which migrated its Oracle database workloads to Oracle's public cloud in 2017, entered into a strategic partnership to move its 5G core network, workloads and its services to Azure last year.
"As we move these workloads to the cloud, Oracle Database Service for Azure allows us to modernize these Oracle databases into services such as Autonomous Database in Oracle Cloud Infrastructure, while leveraging Microsoft Azure for the application tier" , explained AT&T CTO Jeremy Legg in a statement. ®