Database Management, 2022 Style: Changing Environments, Roles, and Best Practices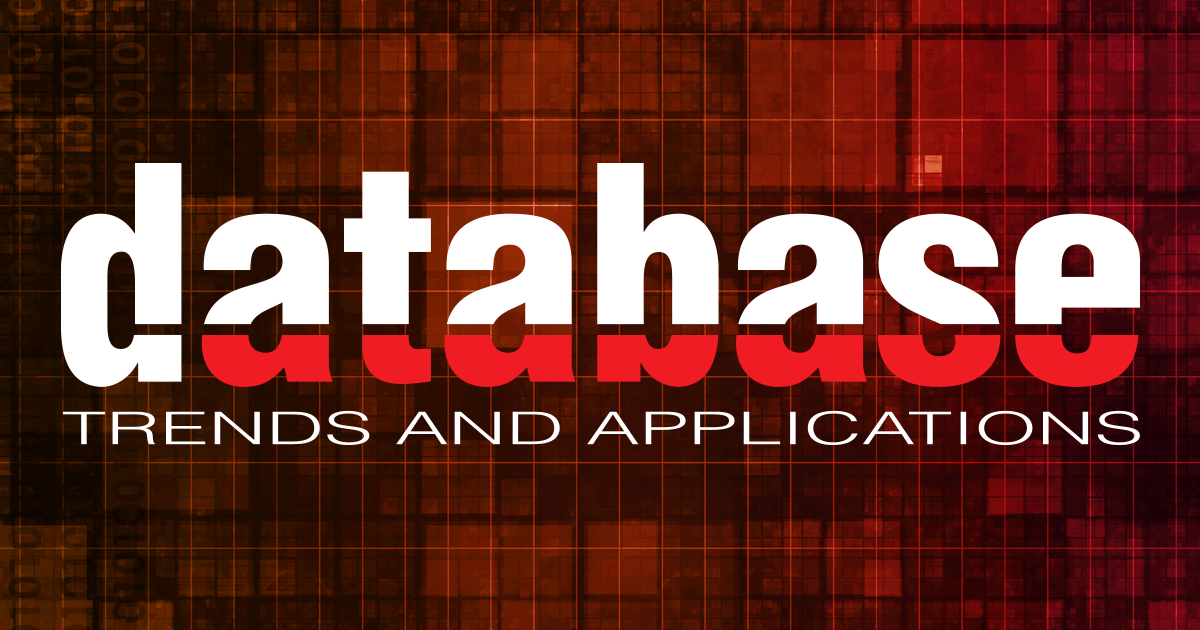 With greater automation and more robust cloud services, today's data professionals are seeing their roles elevate, working more closely with their businesses to deliver data-driven capabilities. At the same time, they too are feeling the effects of "the big quit", reporting higher than usual staff turnover and increased pressure on overworked staff.
These are some of the takeaways from a recent survey of 213 data professionals, conducted by Unisphere Research, a division of Information Today, Inc., in partnership with Quest. The survey revealed that data management roles continue to evolve into higher-level tasks and away from routine and mundane activities. There is also a more intense focus on security. At the same time, automation and collaboration initiatives, such as DevOps and DataOps, are just getting started.
Business leaders are looking for database managers or professionals to guide their sought-after evolution towards data-driven businesses. As companies shift their database operations to cloud providers, as well as automate low-level tasks, these professionals see their roles elevated to work more closely with the business or focus on analyzing new generation.
Evaluate how the scope of your work has evolved over the past 3 years.
I SPEND MORE TIME ON:
Data security

Data analysis

Maintain data quality/consistency

Identification/approval of cloud-based resources

Advice to business teams
I SPEND LESS TIME ON:
Hardware/software provisioning

Ensure availability/performance

Identification/approval of cloud-based resources
The main areas where data professionals focus their skills are:
Security: Essential for data-driven businesses, data security saw a sharper shift, with 67% spending more time here than anywhere else.
Analytic: A data-driven organization relies on analytics, from business intelligence to AI. Thus, 60% of respondents say they spend more time in this area. Another 60% focus on data quality, the foundation of data-driven organizations.
Cloud: With the cloud at the forefront of many organizations, 57% of respondents say they have shifted their responsibilities in this direction.
Commercial action: Significantly, 56% of data managers and professionals report spending more time consulting with the business.
Areas that see less importance in data professional jobs involve providing hardware or software, and ensuring availability and performance.
The data professions have not been immune to the "great resignation", also reveals the survey. A majority of them reported unusually high levels of attrition in their ranks and noted that there has been significant turnover among enterprise data staff over the past year. Additionally, 51% said the turnover of data management teams (including DBAs, data engineers, and data architects) was "higher than usual." More than one in five, 21%, said staff turnover had been "troublesome" or "high."
What has been the turnover rate among your data managers teams (including DBAs, data engineers, data architects) in the past year?
High, more than half of staff left 5%
Embarrassing, many staff left 16%
Above the usual average 30%
About average or relatively unchanged 24%
Below average, more staff stay around 19%
Don't know/unsure 6%
Will DevOps and other methodologies, including DataOps or MLOps, help alleviate critical skill requirements through increased collaboration and automation? The majority of companies have not yet implemented these processes, even if the interest is great.
Although DevOps is a popular methodology intended to increase both collaboration between teams and automation of software delivery, it is still on the drawing boards of many companies. About 42% of respondents are currently actively using DevOps, while 37% say the approach is still being explored.
DevOps efforts have tangible benefits. These include higher productivity of operations, followed by faster time to market.
Other "Ops" – DataOps, MLOps and AIOps – are also focused on more efficient delivery of data to their destinations, through automated approaches and greater collaboration. Most companies are just beginning to explore the effectiveness of these additional methodologies that aim to improve the delivery of data and software to their users, according to the survey. Just over 25% of companies have engaged other forms of operating methodologies to improve data-driven functions. A majority working with these methodologies report faster delivery or time to market, as well as greater productivity of operations. Fewer software errors/glitches were also seen as a tangible benefit by the majority of respondents.
The world is changing and the roles of databases are changing with it. As this survey shows, data professionals (administrators, engineers, and analysts) are seeing their roles elevate and working more closely than ever with enterprises to deliver data-driven capabilities.